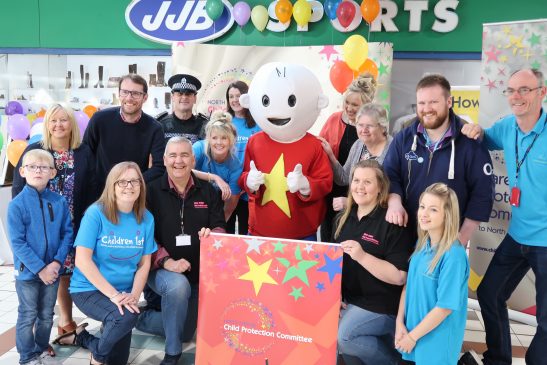 North Ayrshire Child Protection Committee enjoyed a day out at Rivergate Shopping Centre in Irvine, talking to parents, carers, children, young people and other adults about keeping children and young people safe.
Standing in the rain for an hour during an evacuation didn't dampen anyone's spirits as we engaged in loads of conversations about protecting children from a range of issues such as online safety, neglect and physical chastisement.
Children and young people joined in the activities and had lots of ideas too about keeping safe.